EU Settlement Scheme Update
21/12/2022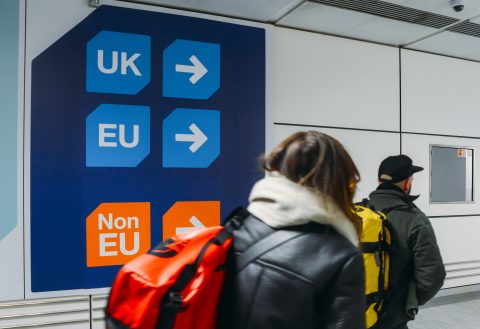 The Government's implementation of the EU Settlement Scheme (EUSS) and the requirement for EU citizens with pre-settled status to make a mandatory second application to acquire settled status has been ruled as unlawful in a judgement by the High Court today.
The issues reviewed by the court includes: if pre-settled status can expire, and if a person with pre-settled status is required to make a second application to acquire settled (permanent) status or if it is acquired automatically subject to meeting certain conditions.
The court ruled that people with pre-settled status, who are meeting the conditions of the Withdrawal Agreement (WA), cannot lose this right of residence in the UK just because they do not make a second application to the EUSS before their pre-settled status expires.
This right of pre-settled residence, once acquired, can only be lost in very specific circumstances defined in the WA. A failure to make a second application to upgrade from pre-settled to settled status is not one of those circumstances.
So individuals with pre-settled status cannot lose pre-settled status, and are entitled to continue to reside in the UK using that status, so long as they continue to meet the WA conditions of it.
On the other issue, those with pre-settled status, once they have resided in the UK for a five-year period, are entitled to permanent residence. This right is automatically acquired subject to certain conditions. It can only be lost in (other) situations expressly set out in law.
This means, a second application is not required and pre-settled status can automatically convert to settled (permanent) status as long as an individual meets the conditions for that automatic process.
This suggests that those with pre-settled status will not have evidence of their automatically acquired settled status. On this the court said that pre-settled status holders can continue to rely on that digital status.
If they want the status to reflect their automatically acquired permanent residence they can apply to the Home Office for a change of their digital status to reflect this. But they are not required to do so and failure to do so does not impact their residence status.
The Government didn't agree with the court's view. They argued that the law states that an individual is capable of residing permanently but that they need to know whether someone is actually doing so. An application is necessary to determine this.
Additionally, the Government argued that a second application is important so that individuals have clarity of their status and requiring a second application, according to the Government, is a protective measure and takes into account the best interests of EU citizens at heart.
The Government also argued that how the EUSS operates (and how they hope it will operate) is a benefit not just to EU citizens, public authorities, employers, and anyone who needs to be clear about the legal residence status of a person. To change it creates uncertainty.
However, these arguments were obviously not accepted by the court. The court ruled that the Home Office is acting unlawfully and rules set out in Appendix EU of the Immigration Rules with regard to the above points is operating unlawfully.
The Government will appeal, so this will not be the final say on these subjects. The subsequent appeals will be important because this case raises a number of follow-on questions, as well as potentially contradicting the case on access to benefits for pre-settled status holders.
All this will probably have to be resolved by the Supreme Court or the Court of Justice of the European Union. We have some time for answers if the courts work swiftly but we will need these answers fully determined before August 2023 when pre-settled status' begin expiring.
One final point, the Government confirmed that they will continue to support vulnerable individuals with pre-settled status which is a strong indiction that they will continue to fund the advice sector. Further details on that support will follow.
https://ima-citizensrights.org.uk/app/uploads/2022/12/IMA-FINAL-judgment.pdf