Asylum Seekers
16/12/2022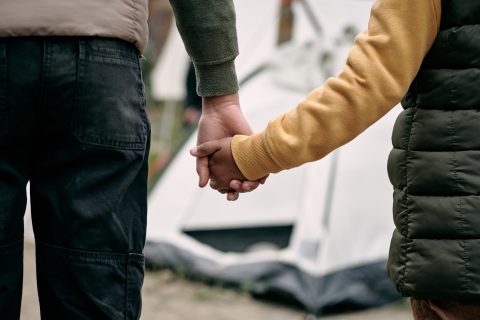 The Labour Party needs to go further with their right to work proposals for asylum seekers. They are not going far enough and employment will remain inaccessible for most asylum seekers if the jobs are restricted to the shortage occupation list.
Generally, asylum seekers are not allowed to work unless they apply for permission. They can ask for permission but only if they have been waiting 12 months for a decision in their asylum claim and they are not responsible for that delay.
The 12 month delay is one barrier which Labour intends to reduce to 6. This is an improvement. But it's the restrictions on the type of jobs individuals can access, if granted permission, that is the bigger barrier of two.
Permission will be limited to jobs set out on the shortage occupation list – mostly high skilled jobs, requiring formal qualifications. Disappointingly, Labour will retain this restriction and limit employment opportunities to the minority of people with the right qualifications.
Even with the right qualifications, some individuals are not day-one ready for work and also cannot give guarantees to their employer that they can remain employed after their asylum application has been decided. So, it requires luck and an employer to take a punt.
Most don't and would not consider asylum seekers and instead use the Skilled Worker Visa and Sponsorship process to source high skilled workers. While that process has its own problems, most Skilled Worker Visa holders are day-one ready for and able to work long-term.
It is the businesses that desperately need workers that are sitting outside the shortage occupation list (CBI has identified three quarters of businesses are being hit by labour shortages), and for which the immigration system does not provide a solution.
So it makes sense for Labour to pledge full access to the employment market by ending the shortage occupation restriction, and unlock the potential of the people stuck in the asylum process.
If half the asylum seekers who have waited 6 months get full access to the employment market the Government will receive £249 million from tax and national insurance. It will save £84 million in subsistence support costs.
The Government will also stop wasting money. By the end of 2022, it will have wasted nearly £1 billion over 10 years as a result of banning people seeking asylum from working.
Add the positive health benefits of work, the reduction in modern slavery and exploitation, and so on, the benefits to full access to the employment market start stacking up.
Why the restrictions then? Well, politics. The Government panders to the right and Labour is scared of doing what's right. The Government thinks full employment rights will encourage more people to come to the UK.
Codswallop. Those arriving don't do so with knowledge of the permission to work process or for our economy, which, let's face it, is terrible. Pull factors are often societal or familial. And ultimately the push factors will always be more consequentially than the pull.
For now, reducing the ban to 6 months or lower is positive. It brings us into line with our neighbours. In France and Spain, its a 6 month wait, in Germany it's 3. But keeping work restricted to skilled jobs will remain the biggest barrier to employment and should be dropped outright.
It's the economically right thing to do. Post-Brexit immigration is increasingly seen as an important economic tool to be levered. But immigration is still being run by a department that cares little about the economy and more about hostility.
Long-term, Labour should consider moving immigration out of the Home Office and into a department that can take more holistic, unbiased, decisions that's to the benefit of all involved. But that's a whole other discussion.
For now, Labour should pledge to drop the skilled occupation list restriction. Leaving aside economics, it is simply the right thing to do. It will create hope, freedom, security, and ultimately the ability for the people to reach their human potential.