Briefing: Skilled Workers in the UK
29/07/2022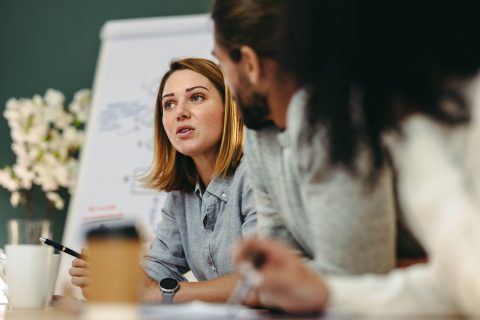 To live and work in the UK, everyone needs a work permit and an employment visa, unless they are a permanent resident, an Irish national or a British national. There are many types of work visas, depending on the length of your stay and the type of work you want to do. Some visas, such as student visas, permit working under certain conditions. The seven main categories of non-UK citizens who may be allowed to work in the UK are the following:
Points-Based System workers
Temporary Workers
Students and Graduates
Innovators and Start-ups
Global Talent
Visitors
Ancestry visas
Representative of an Overseas Business:
Workers who are going through the points-based system, whom we focus on in this post, will require a visa sponsorship. So, employers wanting to hire migrant workers have to apply for a migrant sponsor licence. An employer needs a sponsor licence to employ anyone from outside the UK, even if it is for unpaid work, unless they are Irish citizens, have settled or pre-settled status under the EU Settlement Scheme, or have indefinite leave to remain in the UK.
Being a sponsor does not mean that the employer has to pay for your employee's visa application. It simply means that as a UK company wanting to hire overseas workers, they need to apply to the Home Office to obtain a licence first. There are also sponsorship licences for temporary jobs, such as for seasonal workers, but we focus on general workers in this briefing. In order to apply for a sponsorship licence, be it a temporary or permanent one, the potential employer must fulfil a few requirements, including choosing representatives of the company to manage the sponsorship application.
The most common type of visa sponsorship is for what we call a "general worker." These include skilled workers, sportspeople, ministers of religion and intracompany visas. Skilled workers are the most common; they are workers of a certain skill level with a permanent, long-term job offer.
Most importantly, under the point-based system, workers must have a job offer of a certain skill level set out in government guidelines, and be making a certain amount of money. The general minimum salary is £25,600 per year or £10.10 per hour, whichever is higher, but there are some exceptions when workers can make less, such as if the worker has a PhD, or the worker is under 26, or the job is in healthcare, or the job is in a shortage occupation. There is even a separate guidance on the ins and outs of which jobs in healthcare and education qualify for a skilled worker visa. In 2020, in the context of significant staff shortages during the COVID-19 pandemic, the Home Office introduced a relaxed visa process for Health and Care workers. This allows medical professionals to come and stay in the UK to do an eligible job with the NHS, an NHS supplier or in adult social care.
Skilled workers can apply for dependants such as wives or children to come to the UK with them. They will have to pay separate application fees, and adhere to certain additional requirements. The skilled worker visa can last for up to 5 years before the worker has to extend it. Workers need to apply to extend or update their visa when it expires or if they change jobs or employer; they can apply to extend the visa as many times as they like as long as they still meet the eligibility requirements. After five years, the worker may be able to apply to settle permanently in the UK (also known as 'indefinite leave to remain'). This gives them the right to live, work and study here for as long as they like, and apply for benefits if they are eligible.
Skilled workers have to pay significant application fees. If you are applying for a Skilled Worker visa to stay in the UK for up to three years from outside the UK, the basic cost will be £625. If you are applying to switch into the Skilled Worker category from inside the UK, the price is £719. If you are applying to stay in the UK for longer than three years, the price goes up to £1235 if you apply from outside the UK, and £1423 from inside the UK, though the fees are heavily reduced for shortage occupations (to £479 if the applicant is staying up to three years, and £943 if staying longer). For Health and Care Workers, there are further reductions still: if they are to remain in the UK for up to three years, the fee will be £247, and if they stay for more than three years, the fee is set at £479 per person. All workers and their dependents will also have to pay the healthcare surcharge as part of their application, which is currently set at £624 per year – the only exception are those workers on the Health and Care Worker visa, who don't need to pay the surcharge as they work in the industry.
All potential workers will also have to prove their knowledge of English and demonstrate that they are able to support themselves in the UK. Usually, they will have to show that they have at least £1,270 in their bank account, and that they have had the money available for at least 28 days in a row. Day 28 must be within 31 days of applying for this visa.
If you would like more information follow us on social media. If you need legal assistance with the EU Settlement Scheme, or have any other questions, you can contact us here, call us on 020 8142 8211, or send us a question on WhatsApp.