Double Standards in Visa Pricing
01/02/2022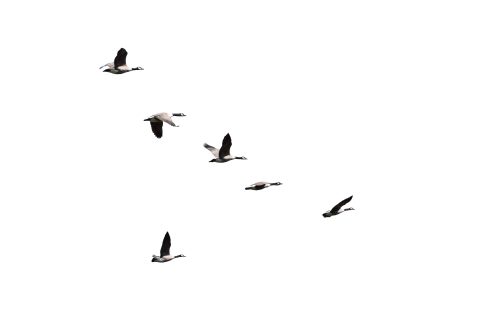 In order to live, work in the UK as a foreign national, you need a visa or other form of legal status to remain in the country legally. There are many routes to such a status; some visas are granted based on job offers, others based on family ties. Ultimately, if the visa holders stay in the UK for long enough, these long-term visas can lead to a path to settlement, also known as indefinite leave to remain. In theory, all foreign nationals are subject to the same rules. In practice, we see that this is not exactly the case.
The path to settlement is not always clear, simple or linear. There are numerous hurdles to overcome administratively, legally and financially. More often than not, applicants will struggle switching from one visa category into the other. Sometimes they are required to leave the country to apply for a new visa before re-entering, and for certain visas there are stringent requirements. The standard Skilled Worker Visa, for example, requires sponsorship from your prospective employer, for your job to qualify as skilled, for your salary to match certain minimum requirements, etc. For a spousal visa, proof of long-term relationship is required as well as proof of income and/or financial support for the spouse.
In short, getting your initial visa approved is an onerous and expensive process. For a work visa to work in the UK for longer than three years, for example, the fee currently stands at £1,220 from overseas, and £1,408 if the application is made in-country. For shortage occupations, this fee is lowered to £928. Considering the administrative cost of that application, standing only at £127 and £327 respectively, even the shortage occupation fee still indicates a wide profit margin for the Home Office.
Other examples of visas which allow applicants to stay in the UK with a potential path to settlement are investor visas (which, as you may imagine, require considerable funds to invest) or start-up visas (which, in turn require trust and endorsements that the applicants will at the very least yield considerable profits in the future.) The former comes with a price tag of £1,623, the latter costs £493. Long story short, visas are expensive, and compounded by extra costs such as the NHS surcharge (£624 per year.)
That is not the end of the story. Generally, if you want to remain in the UK beyond your temporary visa to settle, there is, with these work and family visas as a starting point, a way to do so. But again, it is not cheap nor necessarily simple. Firstly, not all visas allow for a path to settlement. For example, Youth Mobility visas or post-study Graduate visas are limited; years spent in the UK on these visas do not count towards settlement. Additionally, there is a cost: applying for settlement is only one last expense in a long string of applications and fees. The application fee currently stands at £2,389 (!). This makes the UK immigration fees exceptionally high compared to other countries.
These numbers are daunting. They often discourage people from applying for status they are legally entitled or eligible for. To right that wrong, many campaigns and NGO's have been fighting these excessive fees. One example is a court case launched by the PRCBC challenging the legality of a £1,012 fee for eligible children to register as British nationals.
Lowering these fees is in fact, possible. Our own immigration system proves it: some visa categories cost much less than the standard work or spousal visa. One that particularly draws attention is the recently launched Hong Kong British National Overseas (BNO) path to citizenship. The Hong Kong BNO visa was introduced by the UK as a reaction to an increasingly controlling and encroaching Chinese government on Hong Kong.
Hong Kong BNO citizenship National Overseas (BNO) citizenship is a type of British nationality created in 1985. People in Hong Kong could apply for the status before Hong Kong was handed over to China in 1997 to maintain a link with the UK. It is a passive status – it cannot be passed down, and does not give holders any special rights e.g. voting rights or immigration rights to the UK. Since 31 January 2021, however, this has changed, as the Home Office implemented a new system for Hong Kong BNOs and their family members to facilitate their immigration to the UK.
The fee for a five-year Hong Kong BNO visa which can then be converted into indefinite leave to remain stands at £250. The administrative cost for such applications stands at £170, meaning that the profit margin on these visas is much lower than on most. What is the thought process behind these price tags?
Home Secretary Priti Patel sold the BNO route as an example of the UK taking responsibility for its former subjects. In reality, the motives are not so purely ideological. Since Brexit came into force on 1 July 2021, migration from the European Union to the UK has slowed down, and will likely remain slashed. The UK therefore has a labour gap to fill. Facilitating the arrival of immigrants from Hong Kong allows the Home Office to swap "bad migrants," (the migrants the government don't want) such as Europeans coming to the UK in the hope of increasing their income, for "good migrants" or well-educated Hong Kongers trying to escape Beijing. It proves the campaigners' point: our fees are inflated. If it is possible to render pricing reasonable for Hong Kongers, why is it not possible to do so for our own children?
If you would like more information regarding the UK visa processes, or have any other questions, you can contact us here, call us on 020 8142 8211, or send us a question on WhatsApp.