EU Settlement Scheme Late Applicants
Written by: edx
17/08/2021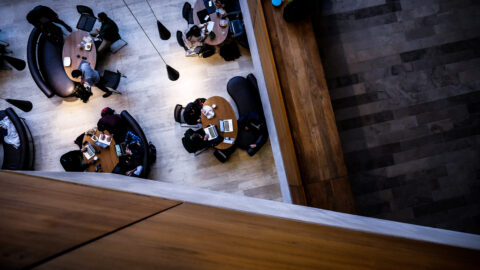 On 6 August 2021, the Home Office announced that EU citizens and their family members who apply late to the EU Settlement Scheme (EUSS) will have their rights protected whilst their application is being considered.
This is a change in position from the initial government policy, which stated that those who applied late would not be able to rent, work or access benefits whilst they awaited their application outcome. Those initial government plans were controversial from the very beginning. Grassroot organisations repeatedly warned that such an approach was in breach of the Withdrawal Agreement agreed upon between the EU and the UK, which guaranteed continued protection for EU citizens living in the UK before 31 December 2020 until their status is resolved – no matter the date of their application to the EUSS. The European Commission had also raised concerns about the lack of temporary protection for those who missed the application deadline, or those who do not apply to upgrade their pre-settled to settled status in time.
Now, the government has finally followed their advice, stating that "the Home Office continues to support those wanting to stay in the UK" and therefore is granting temporary protection to EU citizens and their family members whilst they await their application outcome, irrespective of when the application was submitted.
With more than six million applications made to the Scheme before the 30 June 2021 deadline, and more than 5 million grants of status already, the uptake has been bigger than expected when the Scheme was initially rolled out. It is thought that thousands of eligible EU citizens and their family members have not applied yet – for all of them, this announcement should come as a relief. It is not, however, the end of the story.
The details of temporary protection still need to be put into law. It is unclear whether this will happen through Parliament, or through secondary legislation pushed through by the Johnson government. Additionally, such policy U-turns undermine trust in government, complicating the ever-changing immigration rules even further. It is only understandable that landlords and employers, who are penalised should they work with individuals without legal status in the UK, confused on what rules they are meant to apply. After months of being told that the deadline for application was 30 June 2021, and anyone who failed to apply were unlawful residents, they may remain wary of late applicants for the simple reason that the rules are unclear. Finally, the Home Office Announcement talks only about temporary protection for those who have submitted an application to the EU Settlement Scheme. It says nothing about the thousands of EU citizens who may not have applied to the Scheme yet at all, who are often not aware of the need to apply, or unable to do so. These individuals are some of the most vulnerable in society such as those with weak English language skills, without access to the internet, or those at risk of homelessness.
The Home Office stated that their policy change is "generous" to EU citizens. In reality, this announcement is simply a reflection of legal agreements that have been in force for months. It is a welcome change in discourse for those EU citizens who are applying to the Scheme late, but it does nothing for those who have not been able to access benefits for the past six weeks (since the 30 June deadline passed) or those who are not aware they need to apply at all.
If you need legal assistance with the EU Settlement Scheme, or have any other questions, you can contact us here, call us on 020 8142 8211, or send us a question on WhatsApp.