Repeat applications to the EUSS refused as standard practice
14/03/2022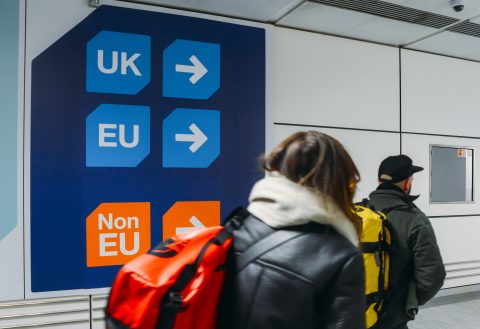 For EU/EEA citizens and their family members living in the UK, 30 June 2021 was an ever-important date: it was the cut-off date to apply to the EU Settlement Scheme, the program that allows those who resided in the UK before BREXIT to obtain legal status and remain in the UK.
All EU/EEA citizens living in the UK before 31 December 2020 are eligible to apply; the Scheme gives them temporary residence rights (pre-settled status) or indefinite leave to remain (settled status), depending on how long they have been here. Following EU law, the government allows people to apply after the deadline of 30 June 2021, though these applications are less straightforward.
Caseworker guidance lays out under what circumstances late applications may be accepted. Late applicants have to explain why they failed to meet the established deadline in their application. The guidance repeats that the general aim of the EU Settlement Scheme is to grant and not refuse status and that caseworkers should bear this in mind when evaluating the ground for a late application.
However, despite these assurances, the guidance also states that where an applicant made an in-time application to the Scheme that was previously refused, they will not generally be able to reapply as late applicants. The underlying logic is that if an applicant made an in-time application once, they were aware of the deadline and therefore have no "excuse" not to be on time the second time around. This means that people whose first application was refused, no matter on what grounds, generally would not be able reapply to the scheme now, since the deadline passed months ago. The Home Office has kept a window of discretion stating that reasonable grounds for a late application might exist, but it will depend on the circumstances. What entails "reasonable circumstances" we do not know; the guidance does not elaborate further.
What does this mean in practice? Essentially, the timely applicant whose application was rejected because they failed to provide certain documentation may not be able to reapply after obtaining the required documents. Of course, they can try to do so but this depends on the circumstances of their case. Because we do not know what circumstances would be deemed acceptable by the Home Office, this leaves a level of uncertainty as to whether a repeat application will be accepted. If someone wants a level of certainty, they should use the Administrative Review or the appeal procedure to challenge their old result.
But administrative reviews and appeals are more burdensome (and expensive) than a Settlement Scheme application, which is relatively straightforward, online, and free of charge. And administrative review may provide the opportunity to appeal a decision – but it does not necessarily allow applicants to make a new application if new information has been obtained since their refusal. So if a late applicant is not permitted to make a new (late) application, but only to challenge the old (in-time) application, they are stuck in a loop: the old application was most likely refused for valid reasons, which they have now tried to fix since they got the rejection, which is why they are now applying late, but their late application is subject to automatic rejection because they made an in-time application first. Thinking about this hurts my brain – and I am meant to be more or less aware of the rules as someone working in the field. In simple terms, the new guidance establishes that the applicant with a timely refusal who now has additional evidence to complete their application will be penalised for having applied in time in the first place. In contrast, the late applicant tout court can still obtain status.
This policy goes against what the Home Office previously advised: to reapply if your application is rejected. In fact, this version of the guidance is different from previous editions – yet the Home Office did not notify readers explicitly of this change. Perhaps they estimate that this is a small enough change to go unnoticed or that it does not have that big of an impact on eligible applicants. More likely is that they don't care.
Under the Withdrawal Agreement PM Boris Johnson signed in 2020, EU citizens in the UK must have access to a process to challenge a decision they believe to be wrong or in breach of their rights. It is unclear, at this stage, whether the administrative review or appeals process fulfils this requirement. The new guidance may be challenged in court, but that will take time. For now, repeat late applicants may be refused on these grounds, and it remains a waiting game to see whether this will be corrected in the future.