The UK may criminalise Afghan refugees escaping the Taliban
20/09/2021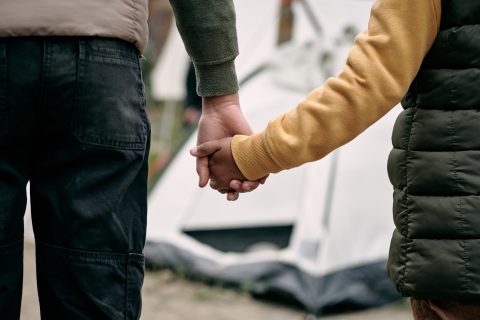 The UK Nationality and Borders Bill puts Afghans fleeing the Taliban at risk of being criminalized, warned UN representative for the UN Refugee Agency (UNHCR) Rossella Pagliuchi-Lor.
Ms Pagliuchi-Lor said: "There is something ironic in the way we are so concerned about them [the Afghan refugees] while they are there, but we are ready not to consider them when they come to the UK."
This rings true even as the Home Office unveiled details of their much-anticipated resettlement scheme for Afghan refugees. Under the Afghan citizens resettlement scheme (ACRS), the government has committed to welcome 5000 people fleeing Afghanistan in its first year of operation, working up to 20 000 places over the next few years. During the height of conflict in 2014-2015, the government resettled a similar amount of Syrian refugees. Compared to the amount of people needing protection, it is almost negligible.
The Home Office purports to give Afghans a "warm welcome" in the UK. The ACRS is meant to provide that, together with the Afghan Relocations and Assistance Policy (ARAP) protecting Afghans who assisted the UK government in its Afghan operations.
Both schemes are not only limited in their applicability and strict on eligibility, but also fail to prepare the lucky few who manage to qualify for the hostile immigration system in place once they reach the UK. Lack of housing for refugees, slow and complicated administrative processes, and difficulty accessing public funds are just a few of the challenges that lay ahead.
As for those who do not qualify and find their way to the island through other means, a controversial two-tier asylum system which criminalises their means of travel may be awaiting them. The two-tiered asylum system, proposed in the Nationality and Borders Bill differentiates between those who come to the UK through official ways (e.g. through resettlement or family reunion visas) and those who make their way here through more illicit ways. The Bill has been criticised much before on this blog, in the press and internationally. In May 2021, the UNHCR called the two-tiered approach to asylum applications discriminatory and in breach of the 1951 Refugee Convention.
The UN Representative for the UNHCR confirmed that the Bill could criminalise Afghan refugees trying to escape the Taliban if they travel by illegal routes. If the Bill becomes law, anyone entering the UK by an unlawful route (e.g. small boat crossings) could be barred from applying for asylum ever again. They would not have access to public funds, be disqualified from having their family members joining them, and be at risk of a jail sentence of up to four years.
Resources for those affected by the crisis in Afghanistan are available on the Refugee Council website.