Who needs to apply for a Visitor Visa?
19/01/2022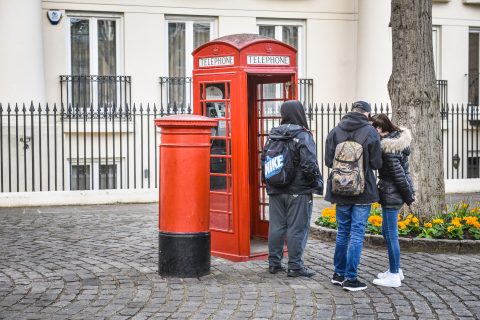 If you're a foreign national wanting to visit the UK, you might have to apply for a Standard Visitor Visa depending on your nationality. What follows is a quick guide on who needs to apply and how to go about it.
Who does not have to apply for a Visitor Visa?
People who are British citizens or who have the right of abode in the UK do not need to apply for a visa to enter the UK. In fact, they are not even able to, as s.1 of the Immigration Act 1971 states that they are not subject to immigration control and therefore are free to leave and enter the UK as they please. Similarly, Irish citizens need not apply to enter the UK. Within the Common Travel Area, which includes the UK, the Republic of Ireland, Guernsey, Jersey and Isle of Man, citizens are free to move freely across borders. The only circumstance where an Irish citizen could be subject to immigration control is if they are subject to a deportation order 5(1) of the Immigration Act 1971, an exclusion decision, or an exclusion order made under regulation 23(5) of the Immigration (European Economic Area) Regulations 2016, or a travel ban implemented under section 8B of the Immigration Act 1971.
Then, there is a list of countries of which nationals need not apply for a visitor visa or get a passport stamp in order to enter the UK for leisure. Nationals of Australia, Canada, Japan, New Zealand, Singapore, South Korea, the United States, EEA states and Switzerland can thus enter the UK for a Standard Visit of up to six months without having to apply for a visa through any paperwork or procedure. The six-month permission is automatically granted when visitors from these countries enter the UK.
Who does?
All other nationals have to apply for a Visitor visa before they arrive in the UK. Applicants will have to attend a visa appointment in their home country, where they must prove their eligibility and suitability. To prove eligibility, applicants will have to show that they have plans to leave the country at the end of their visit (e.g. a return ticket), proof that they are able to support themselves during their stay, and that they do not plan on living in the UK for extended periods through frequent or successive visits.
What is the cost of a Standard Visitor application?
The standard visa fee for this application is £95. If the applicant is only in transit in the UK on the way to their final destination, they may apply for a Transit Visitor visa at a discounted rate of £64. Each family member has to apply individually if the applicant is traveling with their family, and pay the fee separately.
What are visitors allowed to do once they arrive in the UK?
All Standard Visitors, whether they have to apply for a visa or not, are subject to the same conditions. They cannot work during their stay in the UK, except for specific permitted business activities such as attending interviews, conferences or lectures, negotiating and signing business deals and attending trade fairs. Standard Visitors are also allowed to volunteer for up to 30 days with a registered UK charity. Exchange students for periods of up to six months may also enter on a visitor visa if their exchange takes place at an accredited institution. For studies longer than six months, the applicant will need a Student Visa rather than a Visitor Visa, for which the application procedure is more rigorous.
Visitors are not allowed to do paid or unpaid work for a UK company or as a self-employed person, have no access to public funds such as benefits, and may not live in the UK for long periods of time through frequent or successive visits. Additionally, if they want to marry or register a civil partnership in the UK, they need to apply for a special visa, the Marriage Visitor visa.
If you would like more information regarding visitor visas, check out our page on visitor visas. If you need legal assistance with the EU Settlement Scheme, or have any other questions, you can contact us here, call us on 020 8142 8211, or send us a question on WhatsApp.