Working in the UK after Brexit
Written by: edx
08/09/2021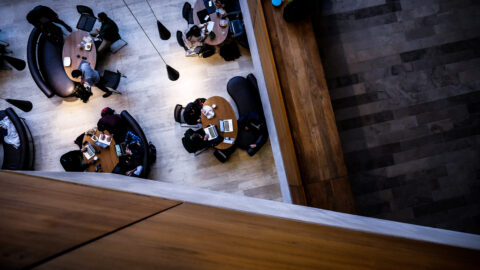 Whether you are an EU citizen or another non-UK national (except for Irish), the same rules now apply for everyone who wants to come work in the UK from abroad. The main route for those wanting to work in the UK is the Skilled Worker Visa, which is open to individuals of all nationalities holding an eligible skilled job offer in the UK from a Home Office approved sponsor. How does this work?
You cannot get a Skilled Worker visa for just any job offer. Eligible skilled jobs are jobs which meet certain skill and salary requirements, set out in Part 5 of the Immigration Rules. If your employer is approved by the Home Office as a sponsor, you will get a "certificate of sponsorship" from them with information about the role you have been offered in the UK. That job description must then meet salary requirements (generally of at least £25,600 per year, unless your job is a shortage occupation job, you are under 26, a recent graduate, in professional training, have a PhD, or work in education or healthcare) and skill requirements (usually at least A-level equivalent). You will also have to prove your knowledge of English, unless you are from an English-speaking country.
On a Skilled Worker Visa, you can stay in the UK for up to five years before needing to extend the visa, depending on your employment contract conditions etc. Once you have a Skilled Worker Visa, you can work full-time in your eligible job, study in the UK, bring your partner and/or children to the UK, do voluntary work, come and leave the UK as you please, and after five years, you may be able to apply to settle permanently in the UK (also known as 'indefinite leave to remain') if you've lived in the UK for 5 years and meet the other eligibility requirements. This is the main route to settlement in the UK for anyone, including EU/EEA citizens, moving to the UK after 31 December 2020.
EU citizens who started living in the UK before 31 December 2020 can apply to the EU Settlement Scheme. The deadline to apply was 30 June 2021, but they may still be able to apply if they have "reasonable grounds" for doing so. Applications are free and so highly recommended – if their application is successful, applicants will not need a visa to work in the UK at all and none of the above applies to them.
If you are not looking to live and work in the UK full-time, but only here to handle business for a short period of time, you may not have to apply for a Skilled Worker visa or have a job offer ready. Some limited business activities are permitted on a visitor visa, and do not. These are called permitted paid engagements; they are business-related activities which visitors can engage in without having the right to work in the UK fill-time, whilst they are on short trip in the UK. They include job interviews, contract negotiations, guest lectures, etc. The details can be found in Appendix V of the Immigration Rules.
If you need legal assistance with the EU Settlement Scheme, or have any other questions, you can contact us here, call us on 020 8142 8211, or send us a question on WhatsApp.